Austin, Texas went from a small college town to a bustling metropolis that attracts tech giants, Hollywood actors, and still plenty of college kids. With the strong live music scene, the city has been a pilgrimage and home to small-time singer-songwriters to the greats, like Austin's patron saint, Willie Nelson. The food isn't just Tex-Mex and Barbeque, although it shouldn't be overlooked.
The city has attracted a number of culinary accolades as well as caravans of food trucks in recent years. So, while Austin may not be as "weird" as it once was, this capital offers a unique culture and Texas-sized charm. Get your boots because Austin is calling.
Best Time To Go
Barton Springs Pool in Austin, Texas
Texas summers are scorching. If possible, avoiding the summer months will allow travelers to enjoy the many outdoor activities in Austin. If going in summer, don't sweat (pun intended). Just take advantage of the shade, air conditioning, and be sure to visit the famous Barton Springs, a cold freshwater spring open to the public for swimming.
Both fall and spring bring cooler temperatures, although still warm because it is Texas. There is an occasional thunderstorm, so just in case pack accordingly. The spring months reign supreme though. From late February to early May they can find the iconic bluebonnet flowers in bloom. These bright blue flowers speckle the city, the shoulders of the major highways, and the Texas Hill Country.
Related: 10 Bucket List Places Not To Miss In Texas
What To Know When Visiting
Bluebonnets in Austin Texas
Austin's town motto has long been "Keep Austin Weird". This charming weirdness is why so many people visit. The slogan gained popularity in the early 2000s, largely as a rallying cry to protect small local businesses. The spirit of the town is tied to these establishments and the people that frequent them.
However, as Austin expands, it was the second-fastest growing city in the U.S. last year, these local places and people are being pushed out.
Thankfully it has not completely disappeared. Places like Waterloo Records and BookPeople, the two businesses that promoted the slogan, are regularly packed. When travelers visit Austin they should understand the role they can play in keeping it weird.
One way visitors can help to keep Austin weird is by supporting local businesses and people and shopping small. Some wonderfully weird things in the Texas capital:
Yes, those are all real things to do in Austin and fun ways to support the city! Travel responsibly.
Best Ways To Get Around & Where To Stay
High-End Accommodations
Address: 604 Brazos Street, Austin, Texas
Price: $300/night
Why book: This gorgeous landmark is located on the energetic 6th street in downtown Austin. The central location, beautiful architecture, and history make the price well worth it.
Address: 101 Red River St, Austin, Texas
Price: $310/night
Why book: This four-star hotel overlooks Ladybird lake while being a walkable distance from downtown. It has an award-winning restaurant, a large outdoor pool, and a spa. For a glitzy weekend in Austin, the Fairmont is the place to stay.
Mid-Tier Accommodations
Address: 1220 S Congress Ave, Austin, Texas
Price: $204/night
Why book: The Austin Motel is one of the more recognizable hotels (yes, it is a hotel) in the city. The red vintage sign lights up South Congress Ave, the shopping district in the city. Travelers looking for a cute and upscale aesthetic will find this hotel has tons of insta-worthy spots. There is also a shop in the lobby open to the public.
Embassy Suites by Hilton (South Congress)
Address: 300 S Congress Ave, Austin, Texas
Price: $200/night
Why book: While this is a chain, the Austin Embassy Suites has a lobby that could rival a luxury hotel; which contains a restaurant. This option has a great location, just south of the famous south congress (bat) bridge and downtown.
Budget Accommodations
Doubletree by Hilton (University area)
Address: 1617 N Interstate Hwy 35, Austin, TX
Price: $170/night
Why book: Closer to the University of Texas, this area has great restaurants and museums. It has all the amenities of a chain, like a restaurant and fitness center, as well as a warm cookie at check-in!
Address: 605 Brazos St, Austin, Texas
Price: $94/night
Why book: For travelers looking for some friends, try a hostel. Just off of 6th street is the firehouse hostel, named because the building is Austin's oldest standing firehouse. The hostel has different, super cute, room styles, as well as a kitchen and lounge. Downstairs the firehouse houses a speakeasy inside a hidden bookcase. Probably the most Austin place on the list.
Related: 8 Of The Most Charming B&Bs To Book Near Austin, Texas
Public Transportation
Visitors can of course rent a car or do ride-sharing, but public transportation is a great choice to see the city and save money. CapMetro is the bus system with over 82 routes, it reaches every part of the city.
These buses also have a good reputation for being on time, which is easy to check through the CapMetro phone app. There is also a smaller rail system, the MetroRail, that goes from downtown to the neighborhoods in North Austin
CapMetro Bus (Local pass): $2.50/day pass
MetroRail (Commuter pass): $7/day pass
Bike and Scooter Rentals
Austin is the home of bird scooters, usually seen zipping around downtown. Bike rentals give travelers even more freedom to see the natural side of the city. Make sure that the areas visited allow scooters and bikes. Wear a helmet!!!
Bird Scooter: $1/start + $0.29/minute
MetroBike: $1/start + $0.23/minute (longer time options available)
Fall in Austin, Texas
Getting around on foot is more difficult but not impossible in the capital. Staying downtown or on South Congress can be a nice way to enjoy the Texas sun.
With the Barton Creek Greenbelt, miles of walking and hiking trails, combined with all of Austin's parks make walking around certain parts of the city doable and beautiful.
Where To Eat (Like a Local)
The east side of Austin has been fed by Ciscos for almost 80 years. Throughout the changes and development seen in the east side of Austin, this true Tex-Mex restaurant has hung on. Their authentic Tex-Mex is a perfect breakfast spot for travelers wanting to try the local cuisine.
This Austin institution has set tables for the rich and famous, like former president Lyndon B. Johnson. However, diners are more likely to see cowboys, tourists, and the area's long-time but dwindling Hispanic population.
They are known for their Migas. For newbies: Migas (the Tex-Mex version) are scrambled eggs mixed with fried tortilla strips and coated in salsa and other toppings depending on the place.
Cisco's serves their massive helping of Migas with onions, tomatoes, cheese, some sausage (it is Texas after all), and their famous ranchero sauce.
Hours: 7am-9pm (Every day)
Cost: $
Address: 1511 East 6th Street Austin, Texas
Related: These Tex-Mex Restaurants In Austin Have The Yummiest Food and The Best Happy Hour
For foodies or just those that watch the Food Network, Salt Lick BBQ may sound familiar. While not technically in Austin, it has become one of the most famous Texas-style barbeque spots in the country. Hungry visitors can of course get award-winning barbecue at Franklin or Black's Barbecue.
However, driving through the hill country and pulling in to see the old screened porch the Roberts family has cooked out of for generations, feels as if BBQ was meant to be enjoyed here.
The Driftwood Texas location offers an open, community-style dining experience. The old pit sits in the center of the restaurant with pit masters working in the smoke. Texas-style barbecue is often beef brisket, ribs, and sausages, but Salt Lick has all kinds of meat. The pièce de résistance is their sauce.
It is so good, they started bottling and shipping it! If customers aren't full from the pound of meat they just consumed, they also have sweet cobbler and pie to wash it all down.
There is Tex-Mex food, there is Texas food, and now time for some Mexican food. Because they are all very different! El Naranjo serves traditional Oaxacan food. The James Beard award-winning chef, Iliana de la Vega, moved to Austin from Oaxaca, where El Naranjo was started.
She and her husband and business partner opened in Austin in order to show Texas how elegant and tasty Oaxacan food can be.
The couple marries an upscale yet homey ambiance with delicious and traditional food. Any dish with El Naranjo's mole is a must-try, especially the Mole Negro de Oaxaca over duck breast.
While it is a little more expensive than say street tacos, the education El Naranjo provides on the diversity and deliciousness of Mexican cuisine is priceless.
Hours: 5pm-9pm (Tue-Thu); 5pm-10pm (Fri-Sat); 11am-2pm (Sunday Brunch)
Cost: $$-$$$
Address: 2717 S Lamar Blvd STE 1085, Austin, Texas
Let's get weird again and take a trip to the North Pole. At Lala's Little Nugget, it is always the Christmas season. It is impossible to miss this gem because it literally has a plastic Santa and his reindeer nailed onto the roof.
Decorated for the holiday year-round, Lala's is always packed and cheerful; known for their friendly bartenders. For travelers that love a theme, drink Buddy's Elf Fashioned or Grandma's Boozy Eggnog. They do serve beer and the usual cocktails for all the scrooges out there.
Hours: 4pm-2pm (Every day)
Cost: $-$$
Address: 2207 Justin Ln Austin, TX 78757
Top Things To Do
Outdoor live music in Austin, Texas.
Listen To Live Music
While big music festivals like Austin City Limits and South by Southwest come once a year, the self-proclaimed "live music capital of the world" boasts concert venues throughout the city. A long-time South Congress favorite is the Continental Club.
Their neon sign has hung over the street since the 1950s and gives local talent a place to perform.
Related: Austin Arguably Hosts The Best Music Festivals In The Country (AKA These)
There is also Antone's, the home for Austin's blues musicians, like the late great Stevie Ray Vaughn. The Cactus Cafe is on UTs campus and continues to be a must-play for local legends.
Lyle Lovett, Ani DiFranco, and the Chicks have all come through the University's venue.
These are only the tip of the iceberg, Austin has over 270 venues to see live music. To hit as many as possible, try a Live Music Crawl during a weekend trip to Austin.
Austin City Limits was the name of a Public Broadcast Station show, where artists perform short concerts before there was ever a music festival. Tickets for live tapings of Austin City Limits Live at the Moody Theater are available.
Throw Beer At An Austin FC game
Austin FC is the Texas capital's only professional sports team. What the town lacks in quantity, it makes up in quality. The team, which only started in 2021, is beloved by Austinites. Visitors are likely to see their bright green colors displayed in front of stores and homes.
Even for those who are not into sports, Q2 Stadium is an exciting place to spend an afternoon. If seated in the supporters' section be sure to wear something waterproof. After an AFC goal, or really when anything good happens, fans will throw their beer or water into the air.
If tickets are a little too expensive (tickets average around $70), try joining fans at one of the many bars and restaurants that televise games. The supporters (also called Los Verdes) have an AFC Pub Club, a list of bars and restaurants that show games.
Get Out On The Lake And See Some Bats
Ladybird Lake, formerly Town Lake, bisects Austin. The lake is popular with paddleboarders, kayakers, and swimmers. The Greenbelt and the large Zilker Park act as the natural barrier between the water and Austin's busy streets. Getting out on the lake is not only fun but can be amazingly refreshing on a hot summer day.
Bat show on Congress Avenue Bridge in Austin
Another image of Austin is the South Congress bats. The little sky puppies dart out from under the South Congress bridge at dusk. There are so many bats that take refuge under the bridge that a swarm can look like a black cloud floating up from the water.
Better still, travelers can combine the two activities. Lone Star Riverboat allows viewers of the show to watch from the water. For a workout and a show, rent a paddleboard or take Live, Love, Paddle's bat kayak tour. The bats are only in Austin from around March to November.
Lone Star Riverboat Cruise: ~$13/person
Live, Love, Paddle Kayak Tour: $50/person
Learn about Austin's Art Scene
Austin draws artists and musicians to it, like moths to a flame. This is evident from the likes of Willie Nelson and the live music that fills the street come happy hour. But, visitors find other artistic mediums on display, literally splashed across the city's walls.
Murals, graffiti, and street art are not only prominent here, but a valued part of Austin culture. Many have seen the little alien with "hi how are you" above it, or Jos' coffee "i love you so much" written in cursive spray paint style. That only scratches the surface of the museum to street art that is Austin, Texas.
For travelers wanting to learn about the history and future of street art in Austin, go on the Austin Art Walk. The tour takes art enthusiasts around East Austin to see what this artistic city has to offer. The guides are knowledgeable and earnest in their love for public art.
Price: $30/person
Length: 2 hours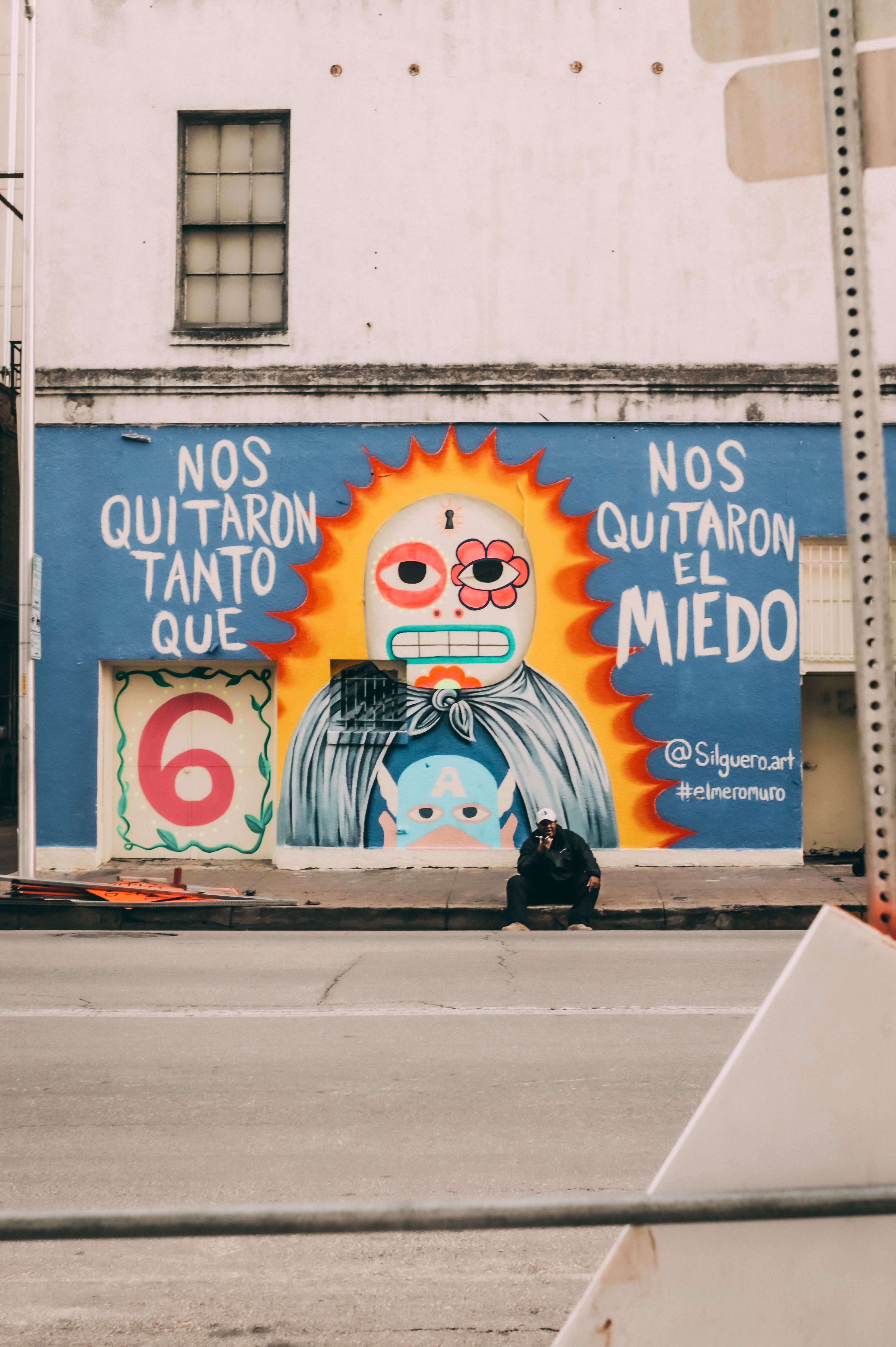 Shop Til' Ya Drop
The shopping district of Austin is undoubtedly South Congress Ave. The one-time alternative pocket in a college town became known for its small (and weird) business. There are of course the newer and upscale shopping complexes closer to the river. But, the majority of the shops have been there before they became an attraction. Here are some stores to check out:
Allen's Boots: Visitors have likely heard of Allen's Boots before seeing the big red cowboy boot that sits atop the entrance. With hundreds of boots lined up, everyone will find one that fits them, literally and figuratively.


South Congress Books: Readers will find a variety of vintage and collectible books to browse through.
Big Top Candy Shop: For shoppers that want to eat their purchases, Big Top is the place. The candy shop has an old-school soda shop vibe that makes customers feel like a kid in a candy store.
Prima Dora: A boutique dedicated to Austin goods, perfect for souvenirs. It is also right next to the beloved Magnolia Cafe.
Lucy in Disguise with Diamonds: What does every traveler need-costumes! Lucy's is an emporium of dress-up. It is one of the largest shops on South Congress, with plenty of wigs, costumes, and other necessities to get gussied up in Austin.
Mi Casa Gallery: Latin American art, pottery, and other Austin-made goods are available at this shop.
Go Dancin'
If one goes to Texas, one must Texas Two Step. That is the rule. To learn how mossy on down to the Broken Spoke. This dance hall is one of the most famous honky tonks in all of Texas. Country music greats have played here, for all to dance to.
Two Step/Swing Lesson: 8pm-9pm (Wed-Sat); $10/person
The White Horse Honky Tonk also offers various levels of free blues, two-step, and swing lessons almost every night of the week.
Related: Hot Spots Of Houston: The Ultimate Travel Guide & Things To Do There
How To Spend a Perfect Day In Austin
Mount Bonnell Austin View of Lake
The sun is shining and Cisco's is open early. Fill up on eggs, salsa, and fried corn, because after is the Art Walk. The tour starts right down the road and takes walkers around East Austin to see some beautiful murals and attractions. Afterward, maybe grab a quick taco from one of the many food trucks in the area.
Across the river, travelers can stock up on goodies at the stores on South Congress. Don't forget the boots.
After walking, meat lovers can drive down to Driftwood Texas for some Salt Lick barbeque. When diners are as full as a stuck pig there is nothing better than hiking! Mount Bonnell has a gorgeous view of the lake. For non-hikers, St. Edwards University's beautiful Main Building overlooks all of downtown, and nobody knows about it!
On the way to another meal, keep up, even stomachs are bigger in Texas; hit up the Continental Club or Guero's Taco Bar for some music. A fine dining experience awaits at El Naranjo.
Time to get some liquid courage and holiday spirit at Lala's. Travelers are going to need it because afterward, it's dancin' time. Two-step on down to the White Horse, where they can correct that two-step. Even after a day of walking and eating, the White Horse will make the left-footed ready to pull on a pair of boots and have some fun.
FAQ
Q: Can you walk around and drink alcohol in Austin?
Yes and no. There are certain areas of the city where the open carry of alcohol is banned. This includes downtown Austin and the Drag, near the University of Texas.
Q: Is Austin walkable? 
Not really. Travelers staying downtown can get to plenty of attractions, restaurants, and music venues. However, outside of downtown, public transportation or a car is necessary.
Q: What is Austin famous for?
Austin proudly claims to be the live music capital of the world. With most bars and restaurants putting on live shows, and a seemingly endless number of talented local musicians, it's hard to argue with them. Some of the best music festivals also take place in Austin.